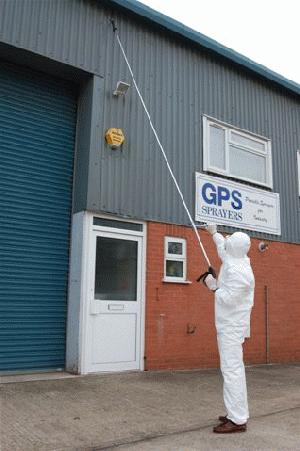 GPS Sprayers offers the PA2 and PA2 PK Professional powder applicator equipment. Designed for use by Pest Control professionals. The PA2 is an efficient, effective and simple to use powder applicator from GPS Sprayers Ltd - manufacturers of the "Gaspot".
Time is money and this powder applicator is fast and easy to use – you can treat more nests in less time.
Reduced preparation time, no pumping required – just insert the CO2 cartridge and it's pressurised ready to use.
Extremely light and self contained – no requirement to recycle gas cylinders.
Powerful gas cartridge propels the powder 4.5 + metres using GPS lances.
An inexpensive, professional, 21st Century powder applicator that saves time and adds profit to your business.
Our PA2-PK Professional Package offer includes 2 x 1.5m lances and a total of 24 CO2 cartridges or, if you already possess the lances, purchase the PA2 on its own.
If you already own a GPS Gaspot and would like to use the PA2 system alongside it please ask about the conversion kit.
VAT is included in the prices shown. Some items may incur a delivery charge